"

Our dream is to give out beautiful smiles to as many people as possible so they can then smile wide at the world without a shame.

"
Šikl & Caha
Maximum service for patients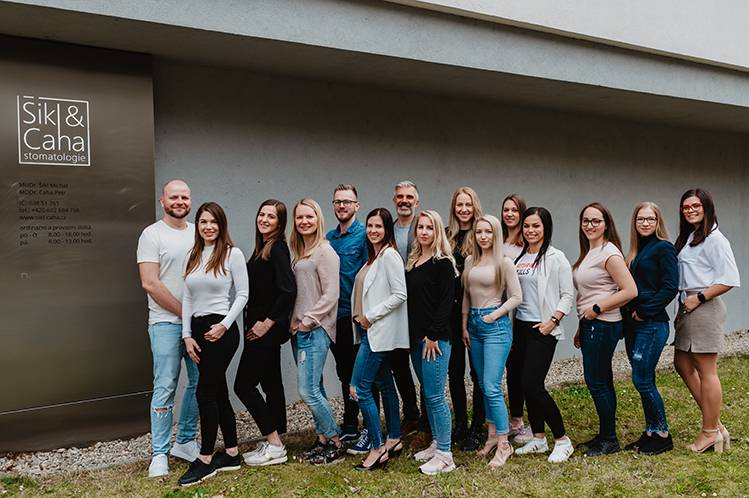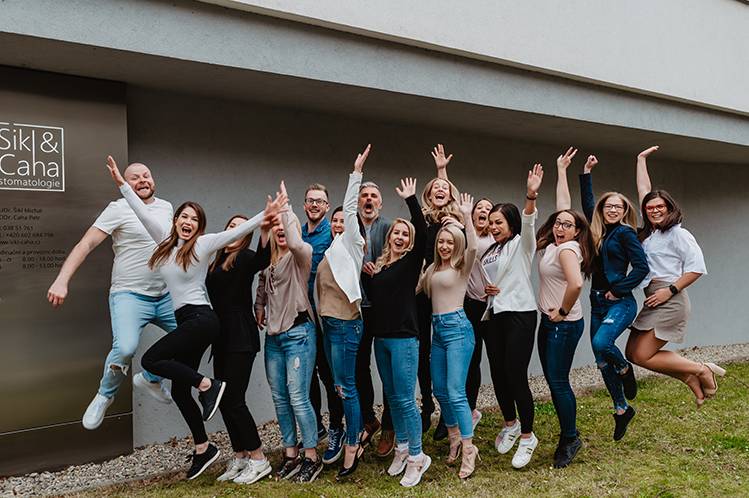 Story of Šikl & Caha
We have met as doctors in a private dental practice in Brno where we had our first opportunity to work with cutting-edge technology and offer people quality care and service. But after a while, we were both tempted to do things more our own way, a little differently, better and try to achieve the best in our field. Gradually, new ideas, visions and projects began to emerge in our heads and in order to fulfill them, we have decided to create a new dental clinic that would become a reflection of our dreams.
Our goal was to create an ideal environment for our patients to feel as comfortable as possible, as well as for ourselves and our team, so that we could enjoy our work and have fun, and then everything could be combined in a perfect treatment and service for the clients of Šikl & Caha Dental practice.
Based on our experience, the best results can be achieved with the help of cutting-edge technology, constant monitoring of new procedures and trends, self-education, but also by involving our patients in the process of caring for the health of their teeth and gums as an important element impacting the outcome of our work.
We hope that we can and will succeed in fulfilling our vision to the satisfaction of all our current and future clients, who will not be coming to us worried, but excited instead and expecting great results and will be leaving with a beautiful and wide smile that lasts.

03. Complex examination
Our standard is the examination of teeth, gums and oral cavity as a whole under a dental microscope, X-ray examination and photographic documentation. This all is followed by an evaluation and a proposal for further actions. What does the comprehensive examination include?

04. Evaluation
At the end of the first visit we will go through photos and x-rays together. We will let you know what condition your teeth and gums are in and what your options are. We always offer the option of so-called complex treatment. After mutual agreement, we will schedule further visits and treatment steps. At the next visit, the patient will also receive a Treatment Plan.